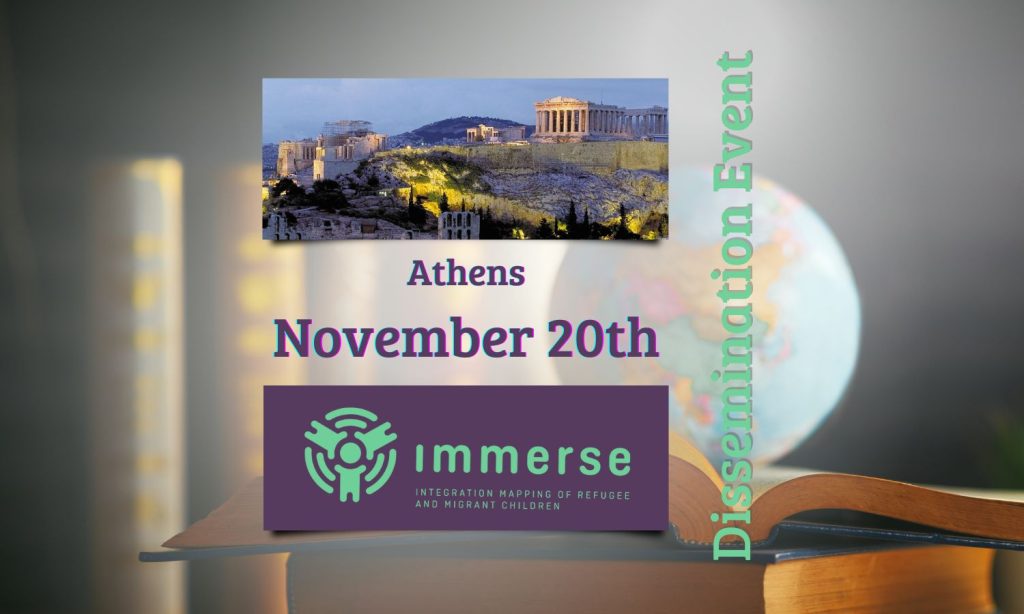 Panteion University  – the oldest university of social and political sciences in Greece – presents the results of their IMMERSE research in an event on November 20th. A remarkable date since it is the World Children's day.
The event will be held at the Ministry of Digital Gobernance in Athens and will feature the participation of the Regional Directorate of Primary and Secondary Education of Crete, as an IMMERSE project partner as well.
The registration is now open and all the details are available at this link. Even so, the event will be broadcasted through Immerse YouTube channel for those who cannot attend. You can subscribe to the channel here.
The meeting will provide an opportunity for dialogue with representatives from institutions, the education sector, and the younger generation about the survey findings in the Greek context and the identified best practices. The ultimate aim is to put forward a set of recommendations for lawmakers and the education community.