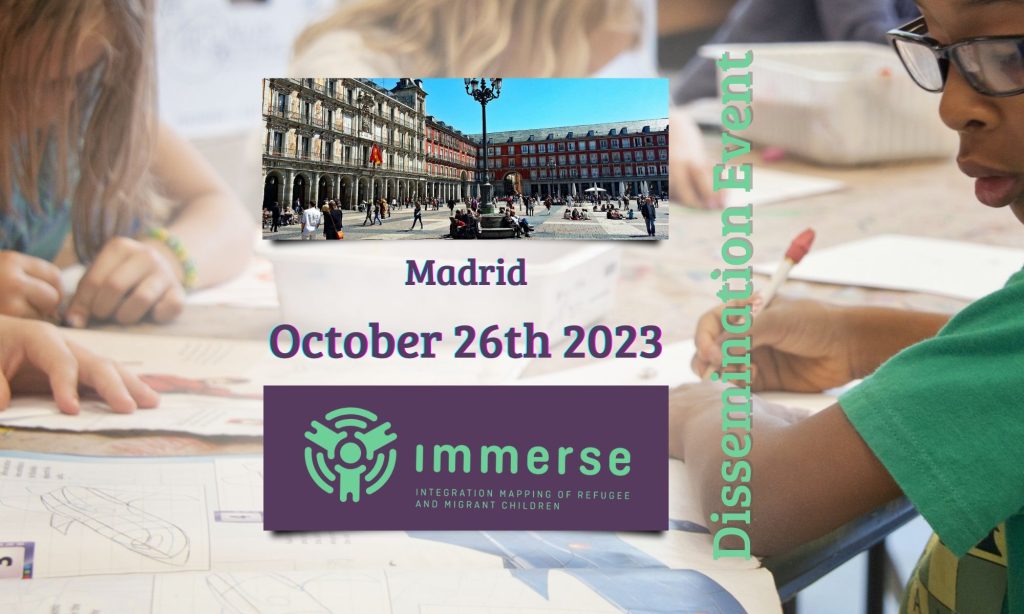 The University Institute of Studies on Migration (IUEM), established by Comillas Pontifical University in 1994 as a specialized research center to address the complexities and the political and social transformations brought about by migratory events, is pleased to announce the presentation of their IMMERSE research results. The event will take place on October 26th at their facilities in Madrid.
Registration is now open, and you can find all the necessary details by following this link. Once the event concludes, it will also be made available through the Immerse YouTube channel. Don't forget to subscribe to the channel here.
The IUEM team will be sharing their insights on the inclusion of migrant and refugee children in Spain, along with the conclusions from their research in the IMMERSE project and its main findings.