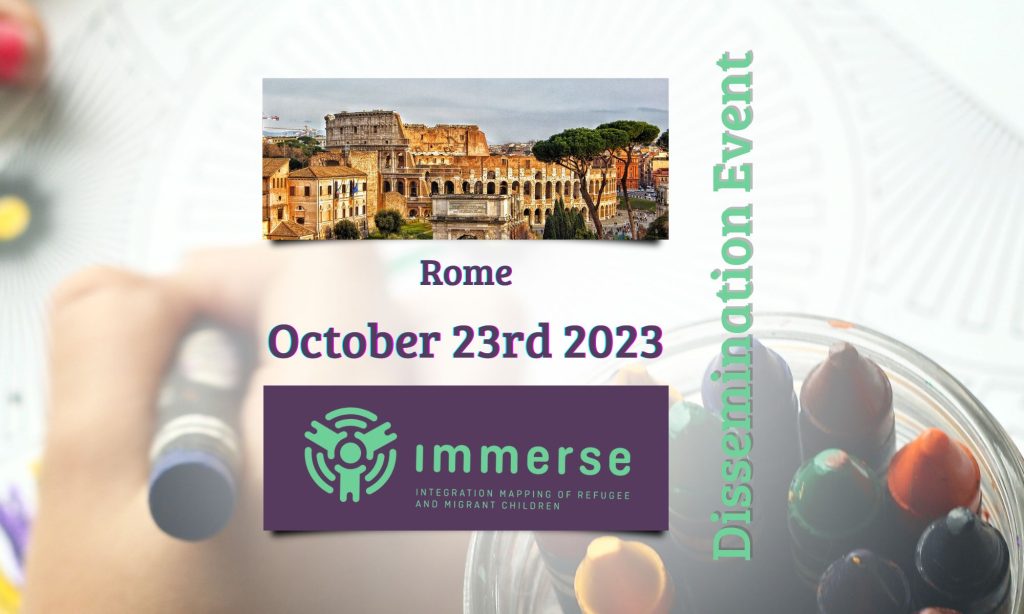 Save the Children – the international organization that has been fighting for over 100 years to save children in danger and ensure them a future – presents the results of their IMMERSE research in an event on October 23rd. Save the Children Italia will held the event in their premises in Rome.
The registration is now open and all the details are available at this link. Even so, the event will be broadcasted through Immerse YouTube channel for those who cannot attend. You can subscribe to the channel here.
The meeting will provide an opportunity for dialogue with representatives from institutions, the education sector, and the younger generation about the survey findings in the Italian context and the identified best practices. The ultimate aim is to put forward a set of recommendations for lawmakers and the education community.