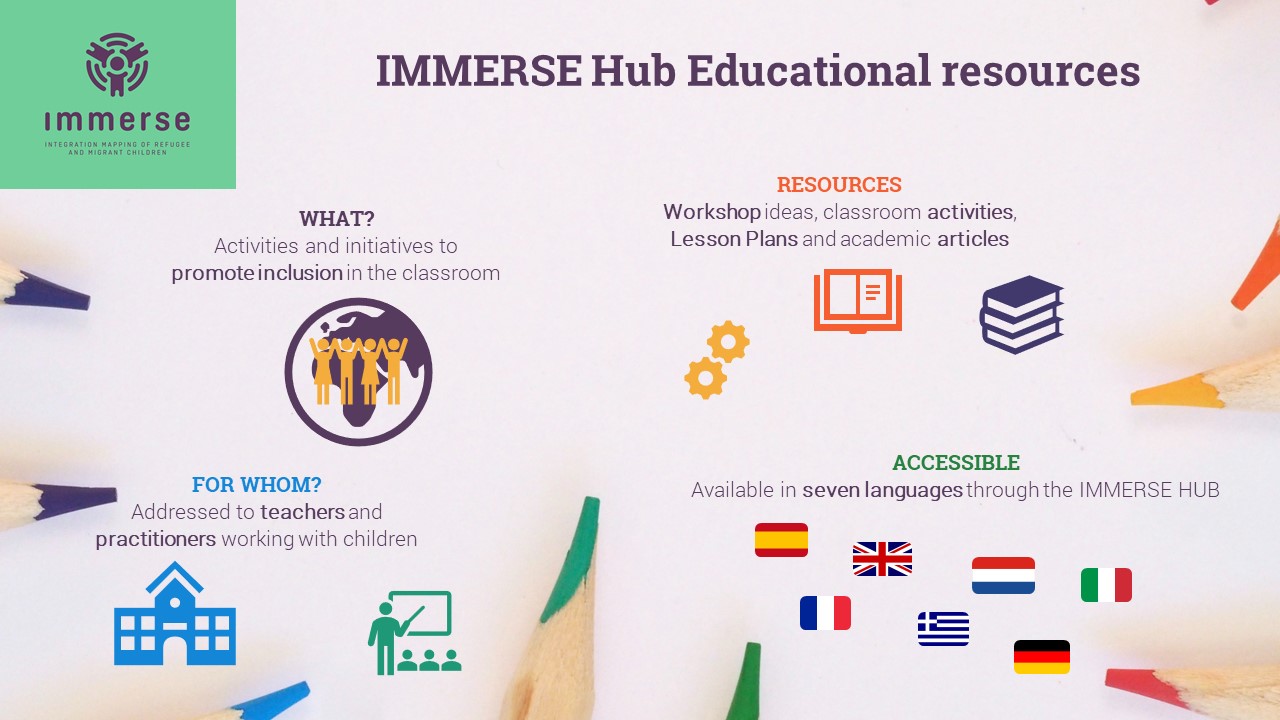 The IMMERSE HUB makes available to teachers and education professionals working with children a growing bank of educational free access resources in seven languages. These resources consist of workshop ideas, classroom activities, lesson plans and academic articles covering different aspects of migration with the aim of promoting integration in schools.
To access the educational resources, follow these steps:
1. REGISTER IN THE IMMERSE hub.
You can register by clicking on the 'register' button, where you can enter your name, email and password.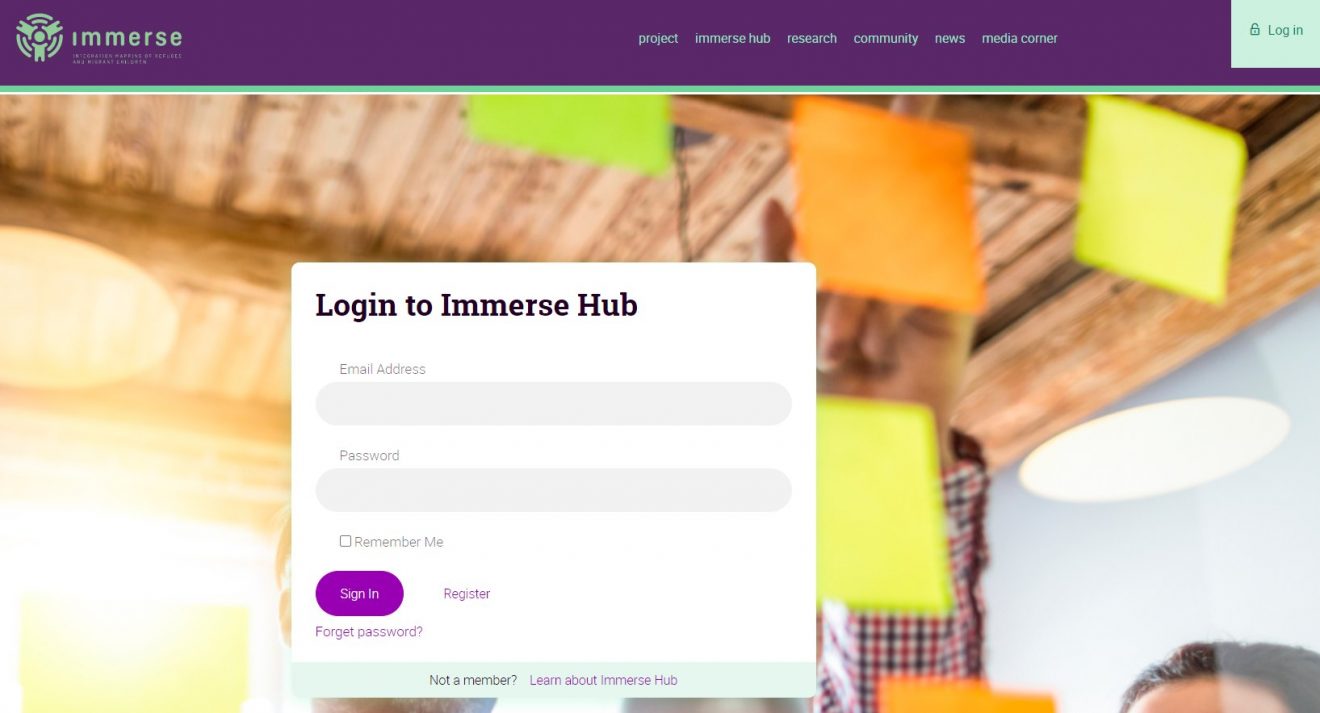 2. JOIN THE "EDUCATIONAL RESOURCES" GROUP IN YOUR LANGUAGE
You have 7 languages to choose from: English, Spanish, Italian, French, Dutch, Greek or German. Find yours in the "Groups" section and click "Join".
3. EXPLORE ON THE GROUP'S WALL
Within each group, in the "Wall" section, which opens by default, there is a description of the educational resources available to the user in the selected language.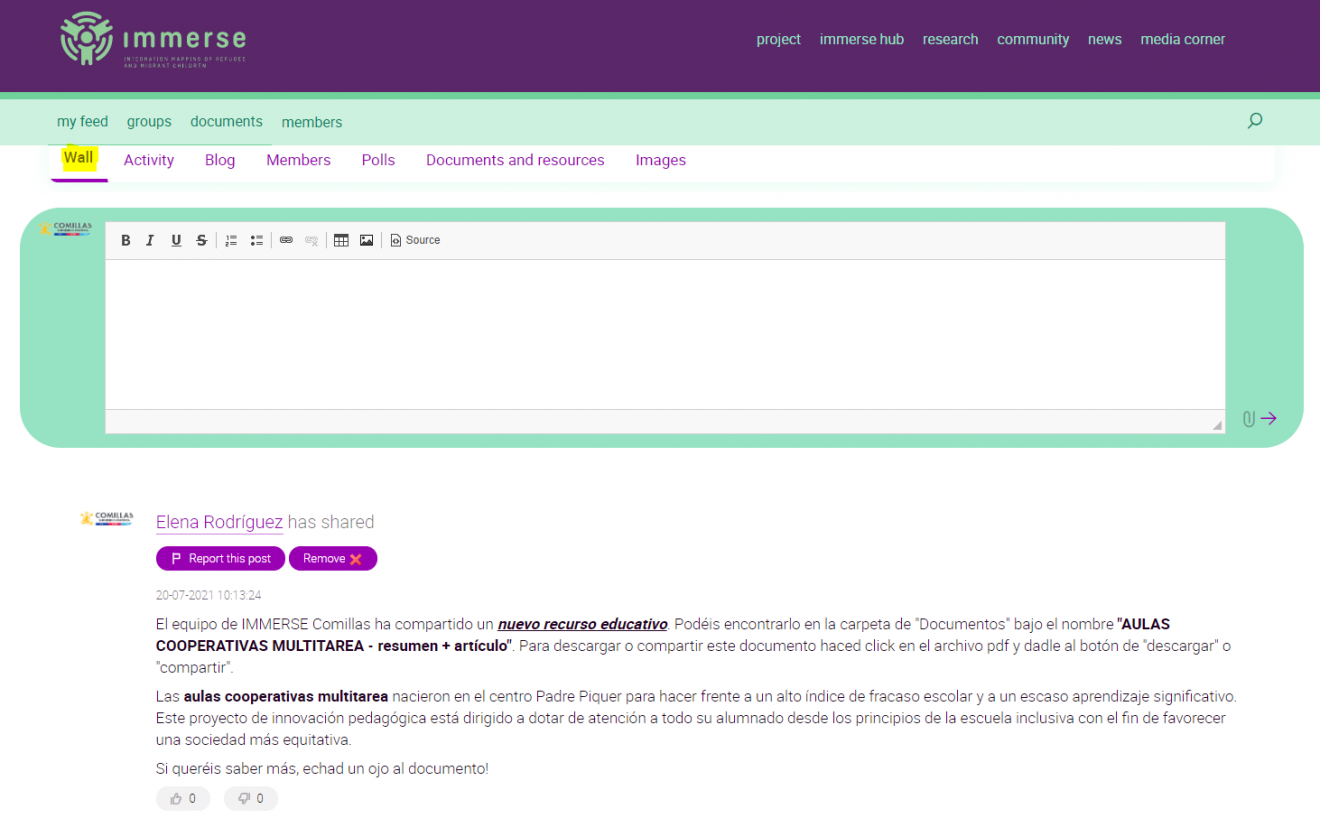 4. DOWNLOAD THE RESOURCES
Once you have found the ones you are interested in, click on the "activity" section, and find the publication where the file was uploaded. When you find it, click on "Download File" and enjoy the resource!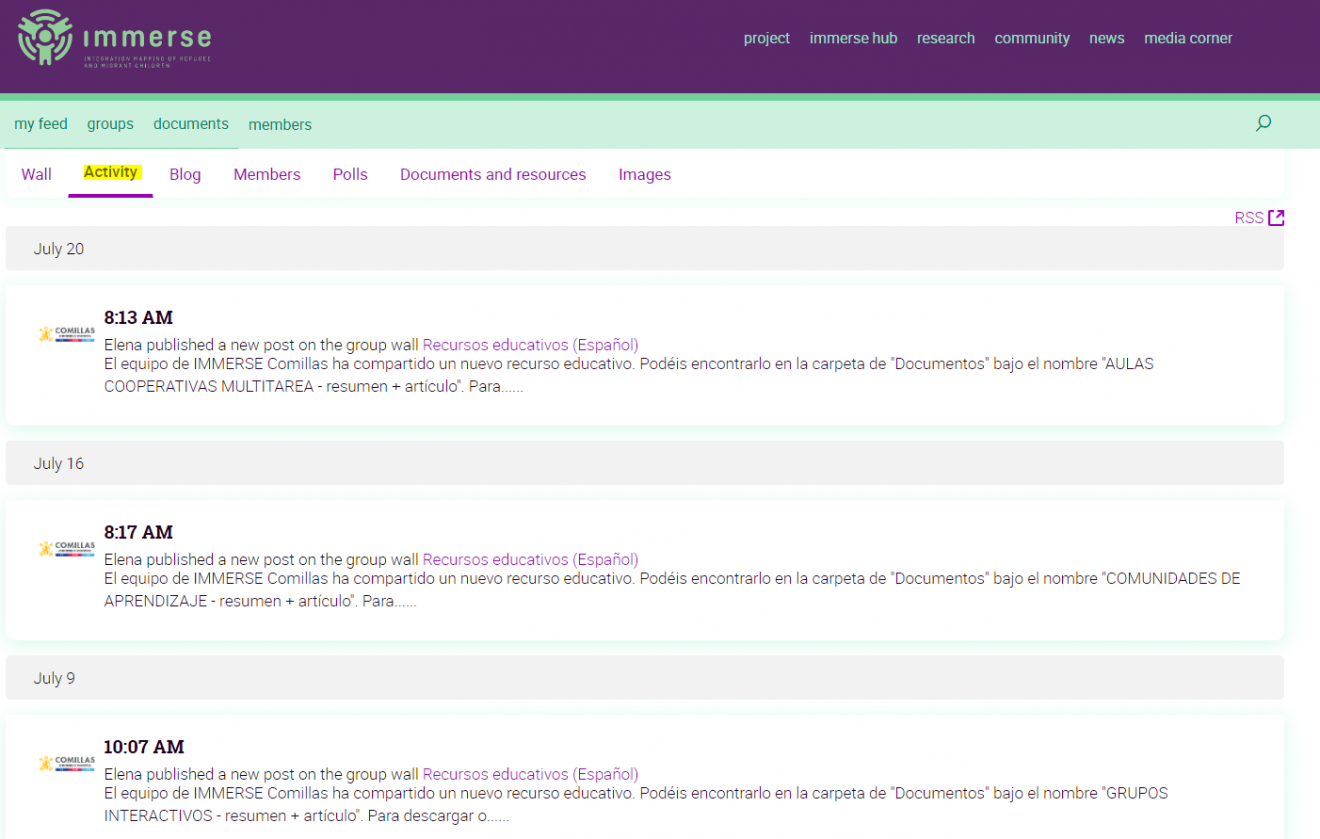 The aim of the Hub is to create a community of experts across Europe and to serve as a platform for sharing knowledge, experiences and views on migration and integration to contribute to improving the inclusion of migrant and refugee children. The online platform, integrated into the IMMERSE website, is aimed at NGOs, schools, teachers, social workers, policy makers and researchers in the field of integration, education and migration, in order to share data and facts on the main issues related to the integration of these children.