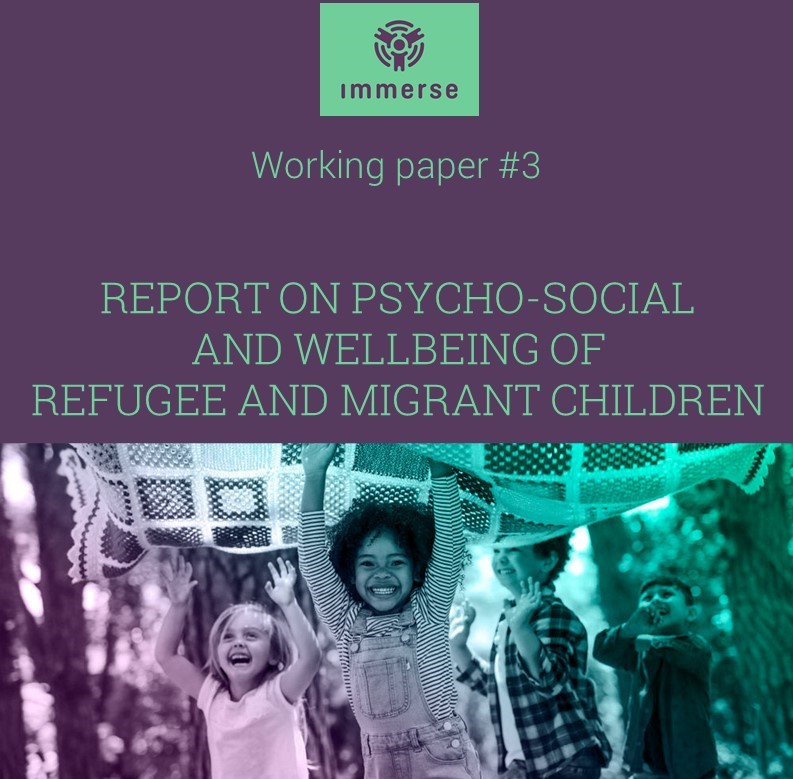 Titel: Rapport over psychosociale en welzijnsindicatoren met betrekking tot de integratie van vluchtelingen- en migrantenkinderen
Auteurs: Shirley Martin/Jacqui O'Riordan/ Deirdre Horgan/ Reana Maier/Maria Daniella Marouda/Eleni Koutsouraki /Lida
Farakouki. 
Toonaangevende organisatie: University College Cork and Panteion University of Social and Political Studies
Eerste publicatie: november 2021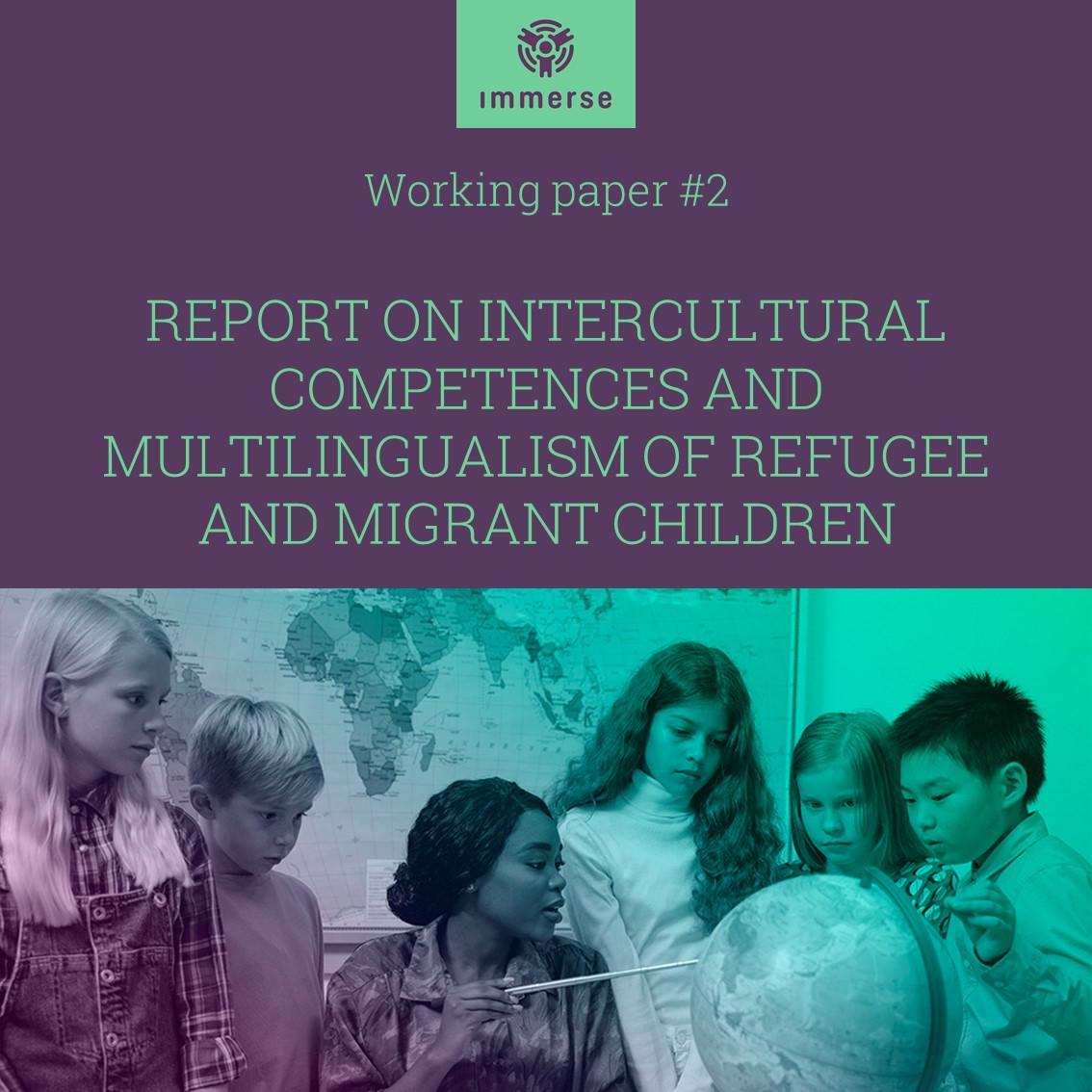 Titel: Migranten- en vluchtelingenkinderen beschermen tegen de sociale gevolgen van de COVID-19-crisis

Auteurs:

Eva Bajo Marcos / Elena Rodríguez-Ventosa Herrera /Yoan Molinero Gerbeau 
Toonaangevende organisatie: Universidad Pontificia de Comillas
Voor het eerst gepubliceerd: juni 2021
Titel: Opvang en opvang van niet-begeleide minderjarige migranten in de EU: naar een uniform en kindgericht model 
Auteurs: Elena Rodríguez-Ventosa Herrera / Eva Bajo Marcos / Yoan Molinero Gerbeau
Leidende organisatie: Universidad Pontificia Comillas
Voor het eerst gepubliceerd: Maart 2022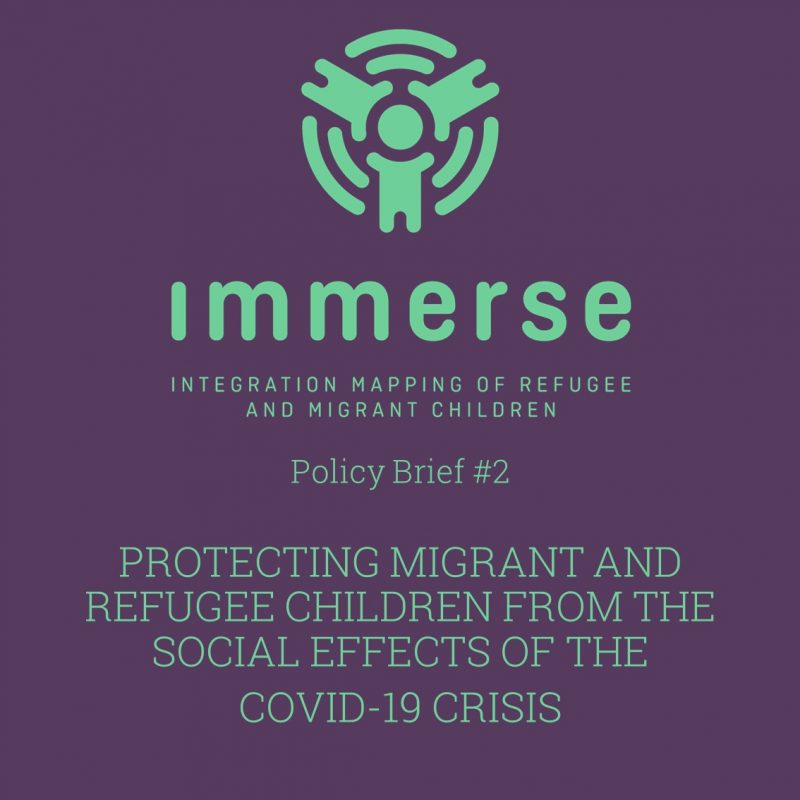 Title: Protecting migrant and refugee children from the social effects of the COVID-19 crisis 
Authors: Eva Bajo Marcos / Elena Rodríguez-Ventosa Herrera /Yoan Molinero Gerbeau 
Leading Organisation: Universidad Pontificia de Comillas
First published: June 2021
Titel: Een systematische benadering van de integratie van immigranten en vluchtelingenkinderen 
Auteurs:  Mercedes Fernández / Yoan Molinero Gerbeau
Recensenten: Theo Gavrielides / Angeliki Aroni
Toonaangevende organisatie: Universidad Pontificia de Comillas ICAI-ICADE 
Voor het eerst gepubliceerd: mei 2021
Bajo Marcos, E., Serrano, I.,  Fernández García, M.M. (2021)

 

A Comprehensive Approach to the Study of Socio-Educational Inclusion of Migrant Children in Europe.

In M.

Sedmak, F.M. Hernández-Hernández, J. Sancho-Gil, J., & B. Gornik. (Ed.)

,

Migrant Children's Integration and Education in Europe: Approaches, Methodologies and Policies. (pp 141-164). Barcelona: Octaedro.